Growrilla New Card 1.4.0 and pricing changes coming up
View your recent weeks' counts and upcoming pricing changes.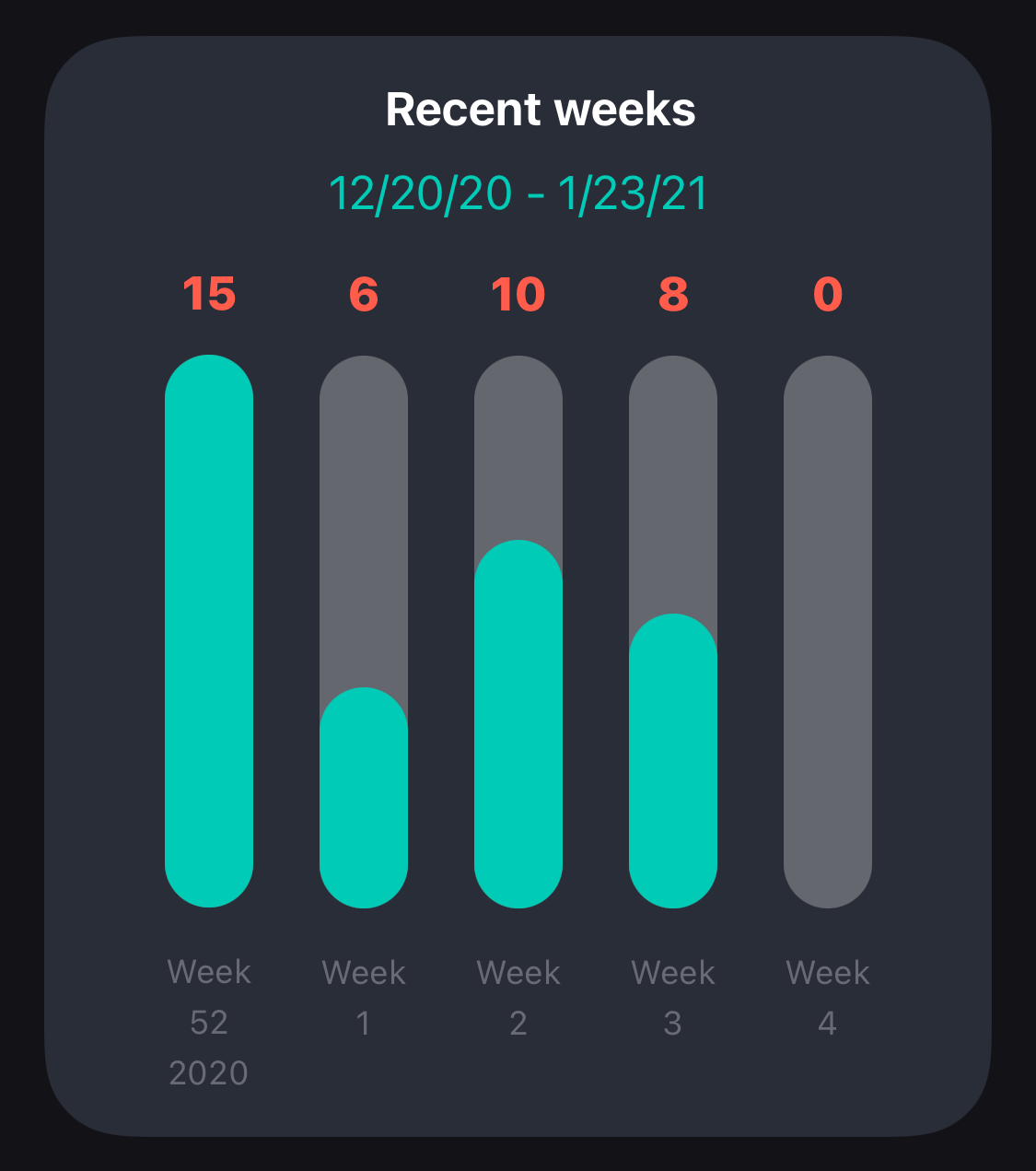 Today, I've been developing a new card for Growrilla users. This is the 'recent weeks' card. It will display all the additions of the most recent (calendar) weeks.
Now, in addition to the last seven days and year overview (premium) statistics, you also gain insight into your recent weeks. With this, you can find out if you've been doing something more or less. It allows users to assess and reflect on a weekly basis instead of monthly or yearly.
Next to this, I will be reducing the pricing for the annual subscription soon. Most of the complaints about the app are usually pricing related, so I will make adjustments. The new pricing will be online between upcoming Wednesday and Thursday.
I will tweet and write about the reduction of how much it is. Stay tuned!