Witnessing greatness in esports | Daily #135
S1mple is the GOAT CS:GO player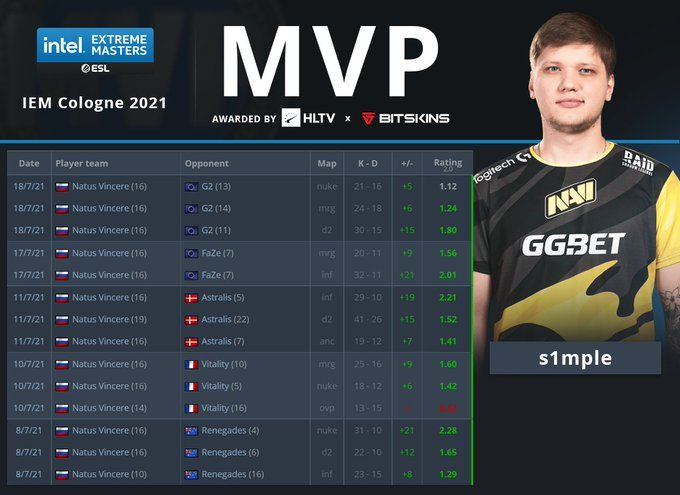 Most individuals won't achieve greatness. With greatness I mean literally the top 0.1% of their field. Whether it is business, programming, indie-hacking, sports, esports, marketing, or any other field, it is great to witness it.
Today (and the past several days), I've witness greatness from a player in esports in the game CS:GO. That's S1mple playing for the team NaVi. In my opinion, he is the greatest CS:GO player ever, and in esports as a whole. He has been dominating the game since 2016 and has been arguably a top 3 player in the world.
No other player in the history of competitive esports has been close to this dominance. His biggest downfall? The lack of trophies to back up his claims. CS:GO is a team game, and what he lacked before was teammates who could help him achieve greatness.
But today, it is different. After 500 days of no LANs (offline) competition, the CS:GO players have returned to IEM Cologne for the trophy. Some teams and players returned to their normal form and some dipped cause of the lack of experience in a LAN environment.
Only one player however returned to his usual dominance and maybe even better. That's S1mple. In this tournament and finals, he has been the best player by far and we witnessing greatness. High impact rounds every series, unbelievable clutches where some only can dream of, statistics that make you look inhuman, S1mple has it all, and the right team to back it up.