Weekly Update #4
DevLeads, React, Celebrations, Grateful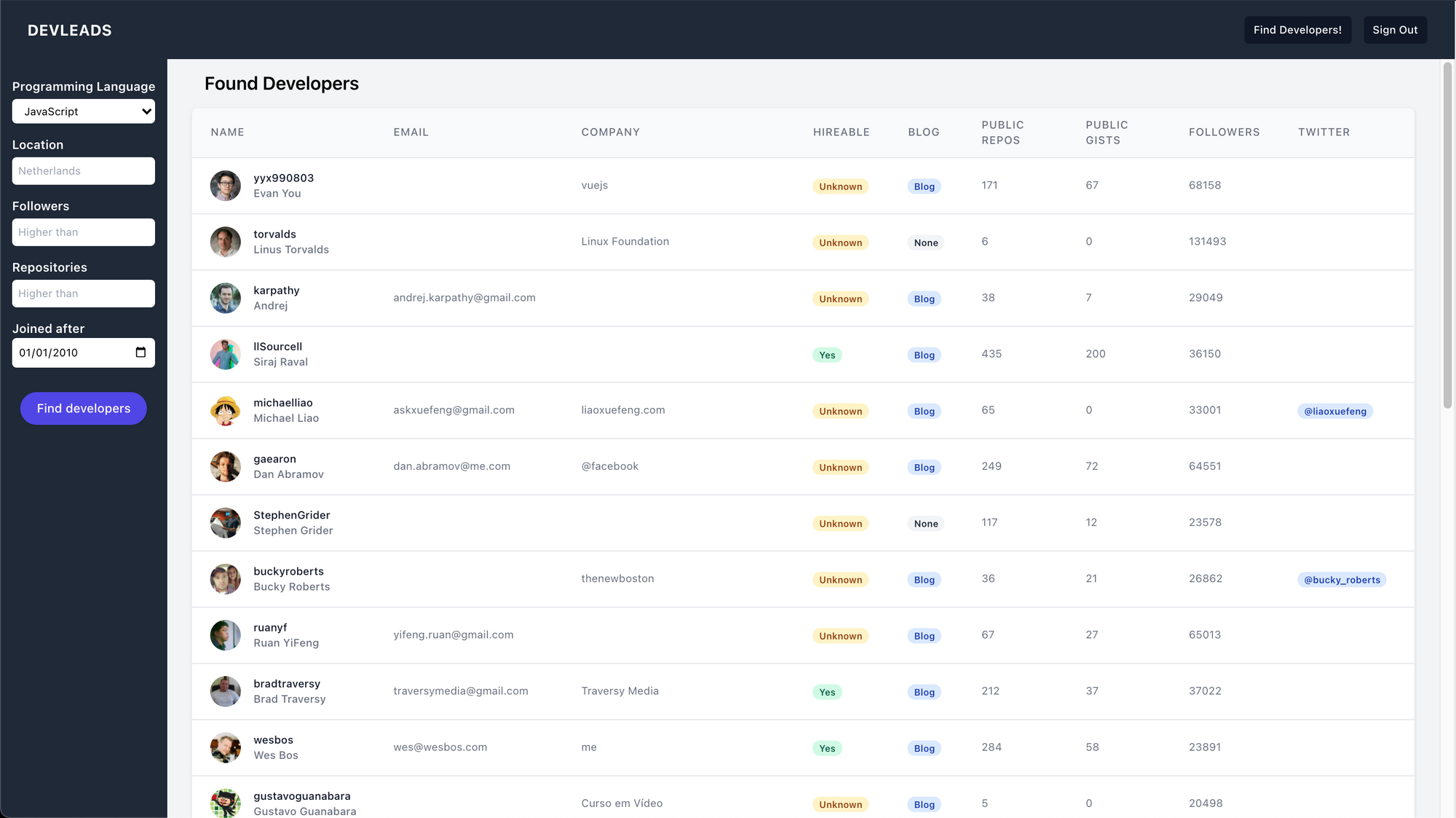 New side-product announcement! It's not a mobile app. 😉
Indie
For the last week, I've been using most of my free time to create a new software app. This will also be the first web-app I'm going to ship individually.
Which problem does this web-app solve? Well, it is aimed as to help recruiters that focus on scouting software developers.
Currently, most recruiters are on LinkedIn and need to rely heavily on resumes. I think that resumes are not always the best representation of an individual. It displays your work-locations and experience but not necessarily your body of work. In the end, the work you did is what counts.
Thus, this web-app allows recruiters to find software engineers based on their work. With this tool, recruiters can search for developers based on their programming language experience, location, followers, and public repositories contributions.
Also, they can see if they are hireable if they have indeed updated their status, find their website, GitHub profile, and Twitter username.
Here is a fast demo.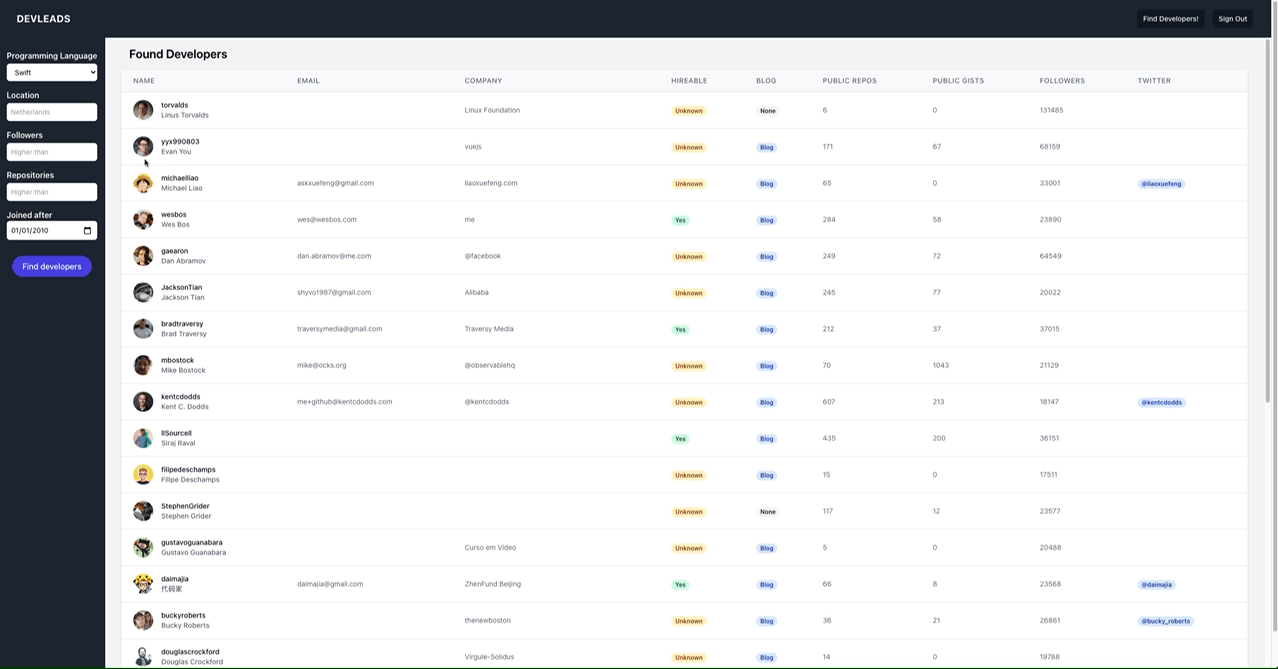 The app will be called DevLeads and am currently planning to release it by the end of this month.
I've been developing this new tool for two weeks and around a total time of 16-20 hours. This is my first time working with React, and TailwindCSS as well which was challenging. But some good tutorials from Fireship.io helped me a long way.
The development that still needs to be done is a Stripe connection where customers can subscribe to the subscription. With this, I still have to build a preview version of the product without the need to subscribe. (Next to fixing bugs of course 😅)
I'm very excited cause this tool is aimed at B2B and hope it will succeed.
Career
This week at Somnox was very productive. We have been making progress to improve the overall quality control of the Sleep Robots. I even needed to do loads of stuff within Embedded Development. Mainly, testing and small overall adjustments.
When working in a startup you should expect to be flexible. Within this week, I've been an iOS Developer, Embedded Developer, QA Tester, and Software Lead(-ish).
Yes, I said in my previous blog posts that I don't want to do any software-lead-related things, but a new developer has joined the company and I felt the urge to onboard him as smoothly as possible 😬.
Thus, I don't mind.
Overall, of course, you don't want to be operating four roles within one week, thus I have to keep this in mind more prominently. I've seen that it affects my personal deadlines where I'm 100% responsible for.
So I have to improve this in the upcoming weeks.
Personal
Personally, I've been well. I celebrated last weekend with some friends my birthday. We barbecued, drank a lot of alcohol, and talked a lot of shit. Perfect for once in a while 😆.
I'm grateful for the many great friends I have that remember my birthday and even put in the effort to celebrate it and give me a present.
I never really celebrated my birthday when I was young. At this point, I can't even remember why. Maybe it's cause I don't really like cake (too much sugar gives me headaches), or had an inferiority complex in where I thought nobody would care.
But every year since my adult life some friends and family surprise me, and I feel grateful for them. In those times I feel blessed 🙏.
So overall I've been feeling great.
The only thing I'm not necessarily glad of is that I haven't been writing much aside from my weekly updates. During the announcement of switching to a weekly update, I said that I would write about certain topics more in-depth than a 1-2 minute post.
I haven't been able to do that yet. Maybe cause by the focus on DevLeads and Growrilla, but still.
I'm going to find time to write more often and in-depth.
Overall week rating 9/10