This year last Growrilla update, Updated PressKit | Day #103
Update Notifications System for 2020. Updated PressKit available.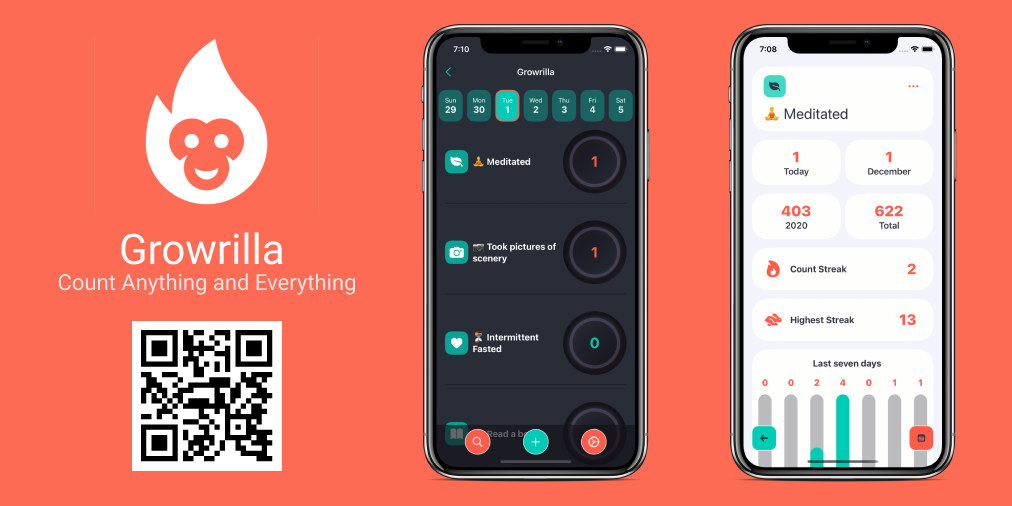 Today, I've been working on the last Growrilla update this year which is mainly the daily reminder notifications system.
As yesterdays post, this allows the user to set reminders to review all their counts of the day. Users can select choose their own time and the number of times a notification gets sent.
I don't like random notifications myself, so I rather let people choose as well on their own time. See below for these new options within the settings screen. This update will be available on Growrilla version 1.0.5.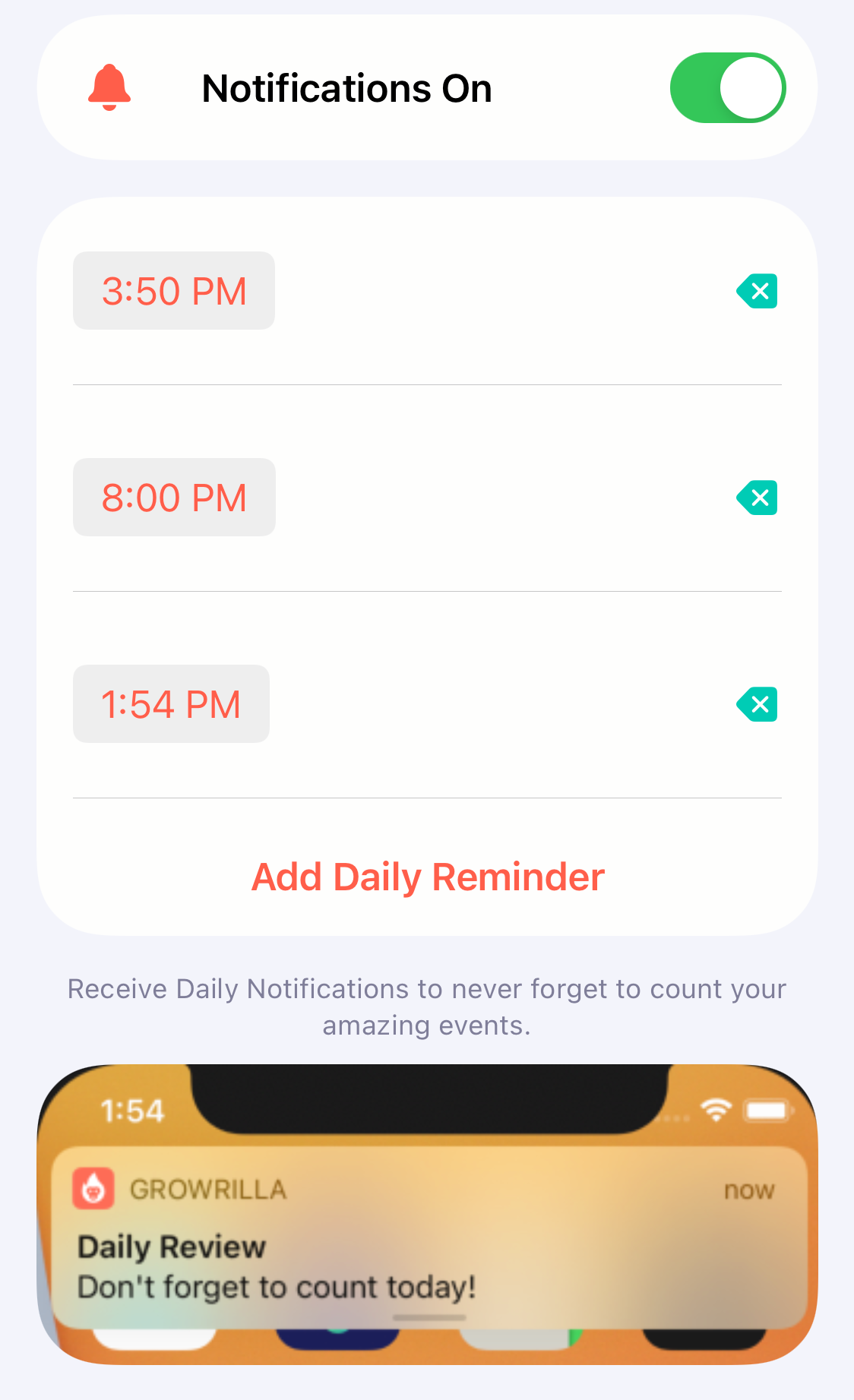 Growrilla version 1.0.5 also have additional fixes and improvements:
Fixed an issue where iCloud Sync didn't sync the last edited date
Improved UI performance when adding a count
---
I've also updated the PressKit that is available within the Growrilla website https://growrilla.app or download this link).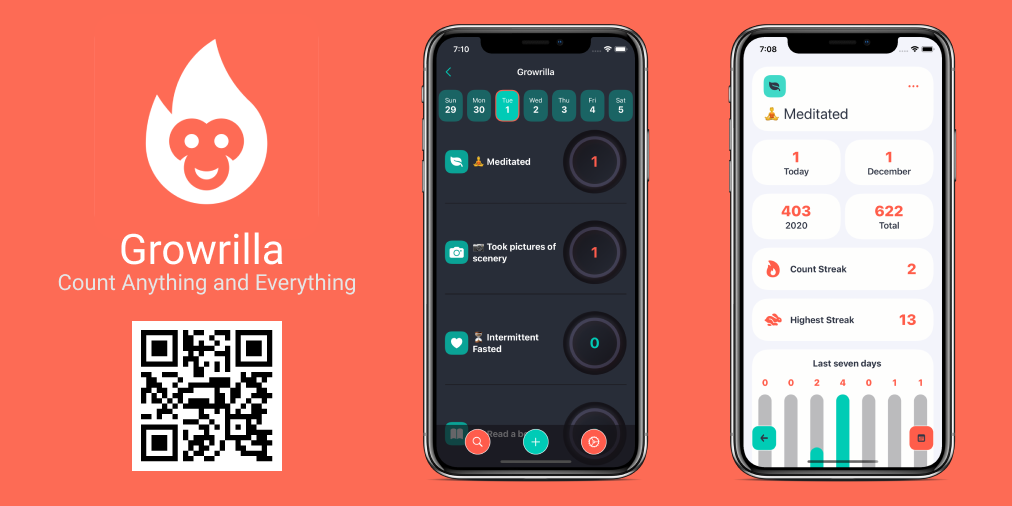 The press can use these for commercial purposes.
---
I won't be working on the development of Growrilla during the last days/weeks of this year. This is mainly cause I actually have holidays and want to take the time to take a rest from development. Maybe I will do some Marketing but that is all. Unless there is a crucial bug present, I will be reflecting and making plans for next year. You will be reading about these soon enough 😉.