Thinkdrop 2 numbers after two weeks | Daily #196
Here are some numbers to give you a detail about Thinkdrop and its progress.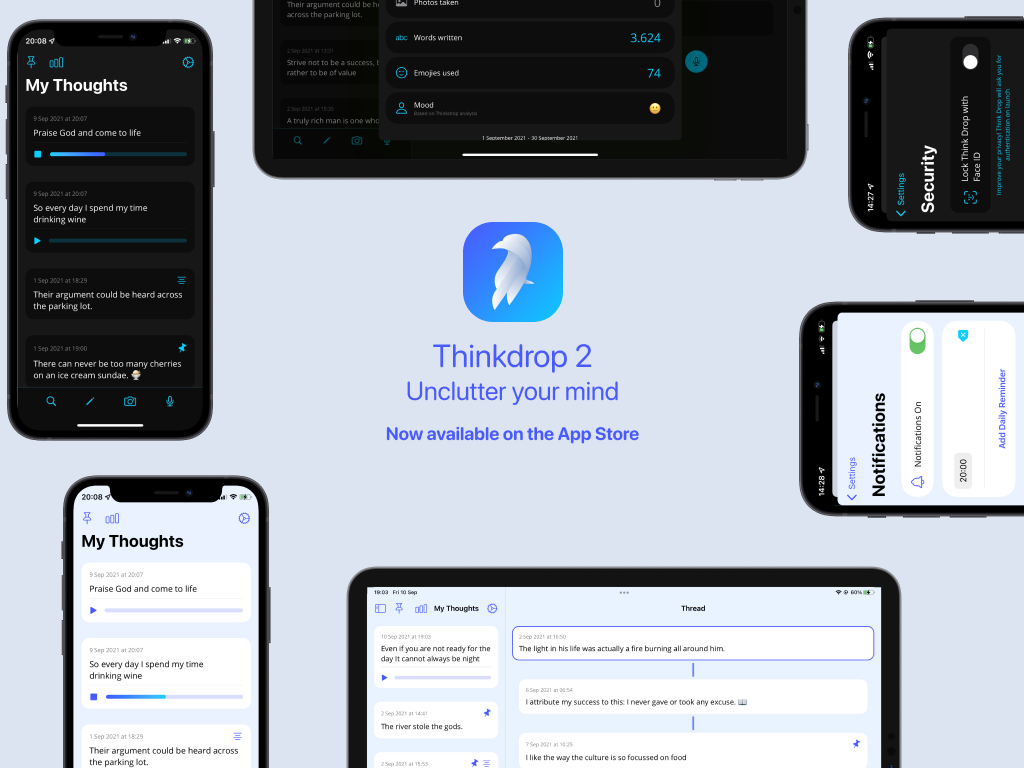 Thinkdrop 2 has been released for two weeks already. Here are some numbers to give you a detail about Thinkdrop and its progress.
⬇️ 288 Downloads
🏆 4 Features on tech media-related outlet
⬆️ 62 Product Hunt upvotes
🌟 4.6 App Store rating
📈 8 Paying (monthly / yearly) subscribers
🤔 0 Trial subscribers
🚶 11 Daily active users
💰 $144 total revenue
💳 $27 monthly revenue
✏️ 361 total written thoughts
📷 20 Photo thoughts
🎙️ 30 Audio recorded thoughts
---
Overall, I'm pretty neutral about it. Compared to Growrilla, the numbers aren't as high. I was close to 500 installs/downloads with Growrilla after 14 days. But I do have a higher conversion in general when it comes to subscriptions.
Growrilla also had an exponential growth an unexpected exponential growth during January and February this year, but I probably won't get that as well for Thinkdrop 2 since it was outside my influence.
But I also think it's hard to stand out in the mobile app space if you aren't creating something new. While Thinkdrop 2 is somewhat different compared to other writing apps, it is still a writing app. That makes it hard to stand out.
I'm working further on it till the end of the year, but for now, maybe I'm done with indie mobile apps in general. It's just not totally worth it when it comes to revenue for me to work on it. I earn way more if I'm just freelancing when it comes to hour-to-hour output and input.
Even though I like to create products more.
Maybe I need to find the right problem to work on. Find the right community to serve and generate a sustainable SaaS. That's the goal for me probably next year.