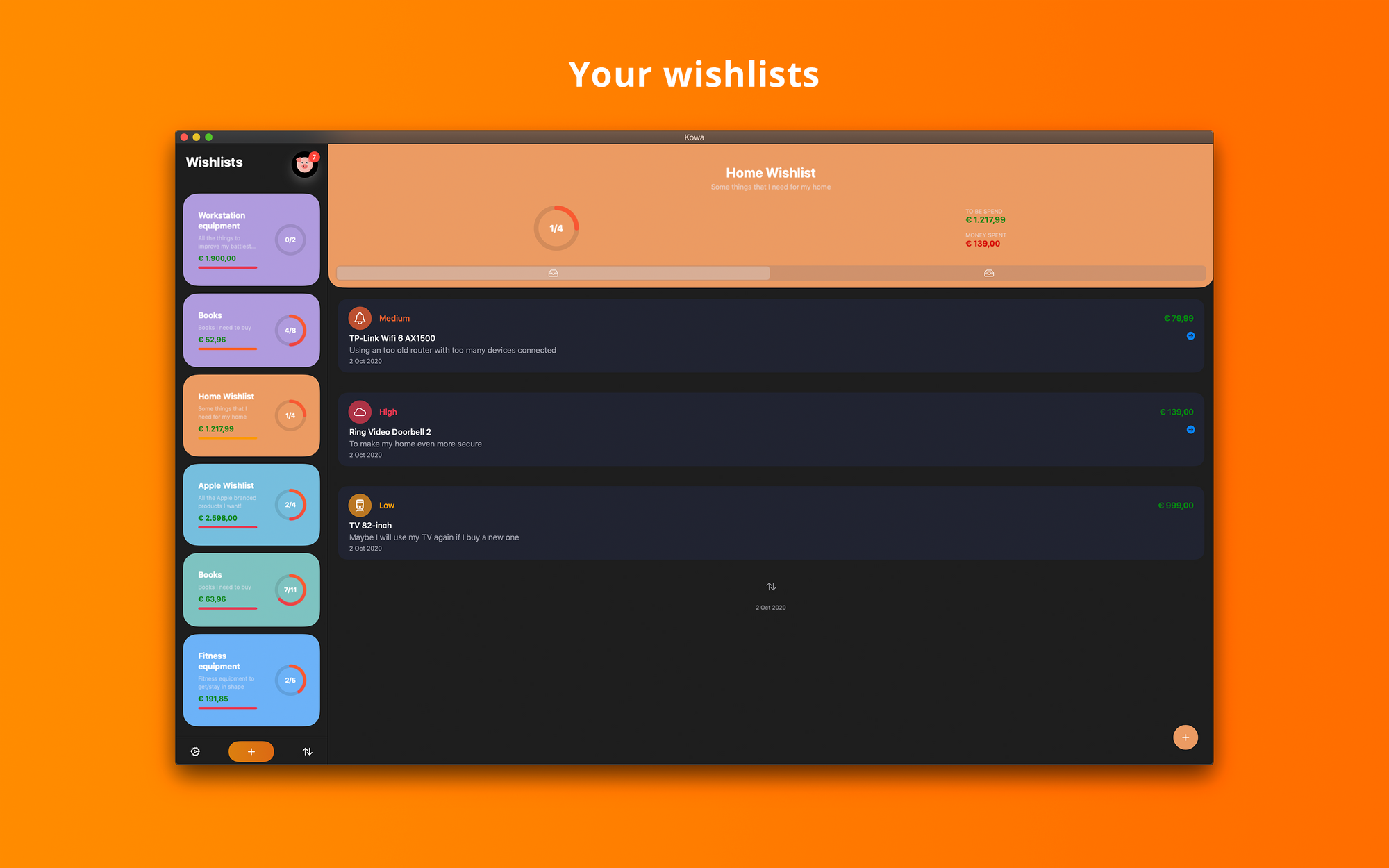 For the past few weeks, I found time to work on Kowa again.
Soon a macOS version will be available to the public.
I've been using Kowa more often on the Mac instead mobile. This is cause I prefer to shop on a computer rather on my phone. It is easier compare stuff then on my iPad or phone.
For the people that are like this, they will be able to use Kowa on their Mac device as well.
All the features that are available on the iPad and iOS devices will be on the macOS as well. This includes :
Creating wish lists
Adding wish items
Tracking wish lists expenses
Screener periodically your items
iCloud sync
Stay tuned for the imminent release!