Growrilla Small Improvements Sunday | Day #129
A productive Sunday!
Today, I've played some videogames and worked on Growrilla. Barring from satisfying my itch to play videogames, it is a good Sunday.
I've improved multiple things.
The first one is that I sped up the custom amount count view display animation by 15%. Not that much development needed here. I just had to increase an animation value in terms of speed.
Then I've added the same card view within the calendar logs view. This allows users to have the ability to add custom counts as well in the calendar logs view.
As for fixes or general improvements. The last seven days card view now correctly displays the right amount of fill when there is a sum above 100.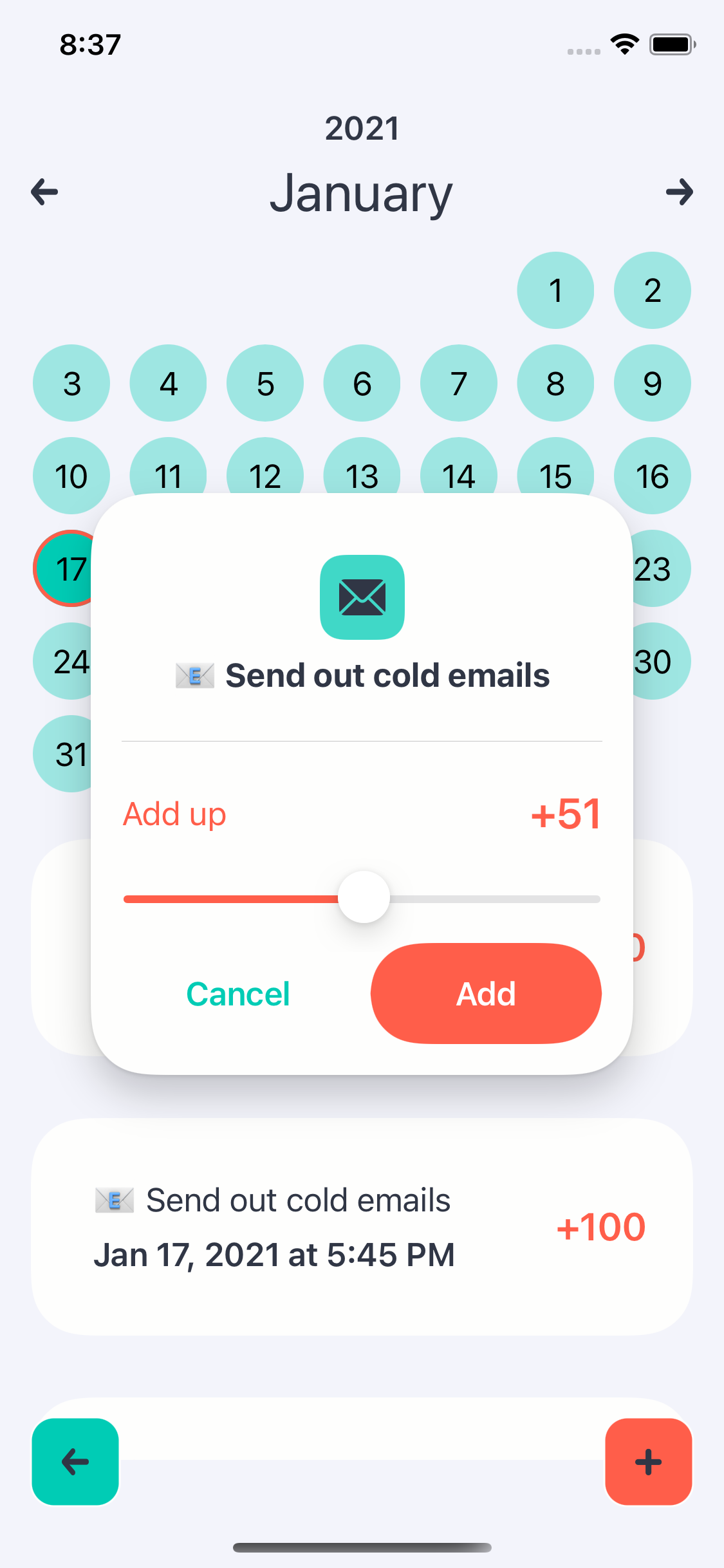 As for the last (behind-the-scenes) improvement, lots of code have been removed and cleaned up when it comes to calculations of statistics and trivia facts of your count items.
For example, I had initiated many publishers that fetch the same kind of data, but with different calculations. Now it is mostly one publisher that fetches the data once and calculates the right statistics with that data.
All these improvements will be available on version 1.3.0 this week soon.
A productive Sunday!