First two Growrilla Premium users | Day #99
Featured on iMore and first two Growrilla premium subscribers!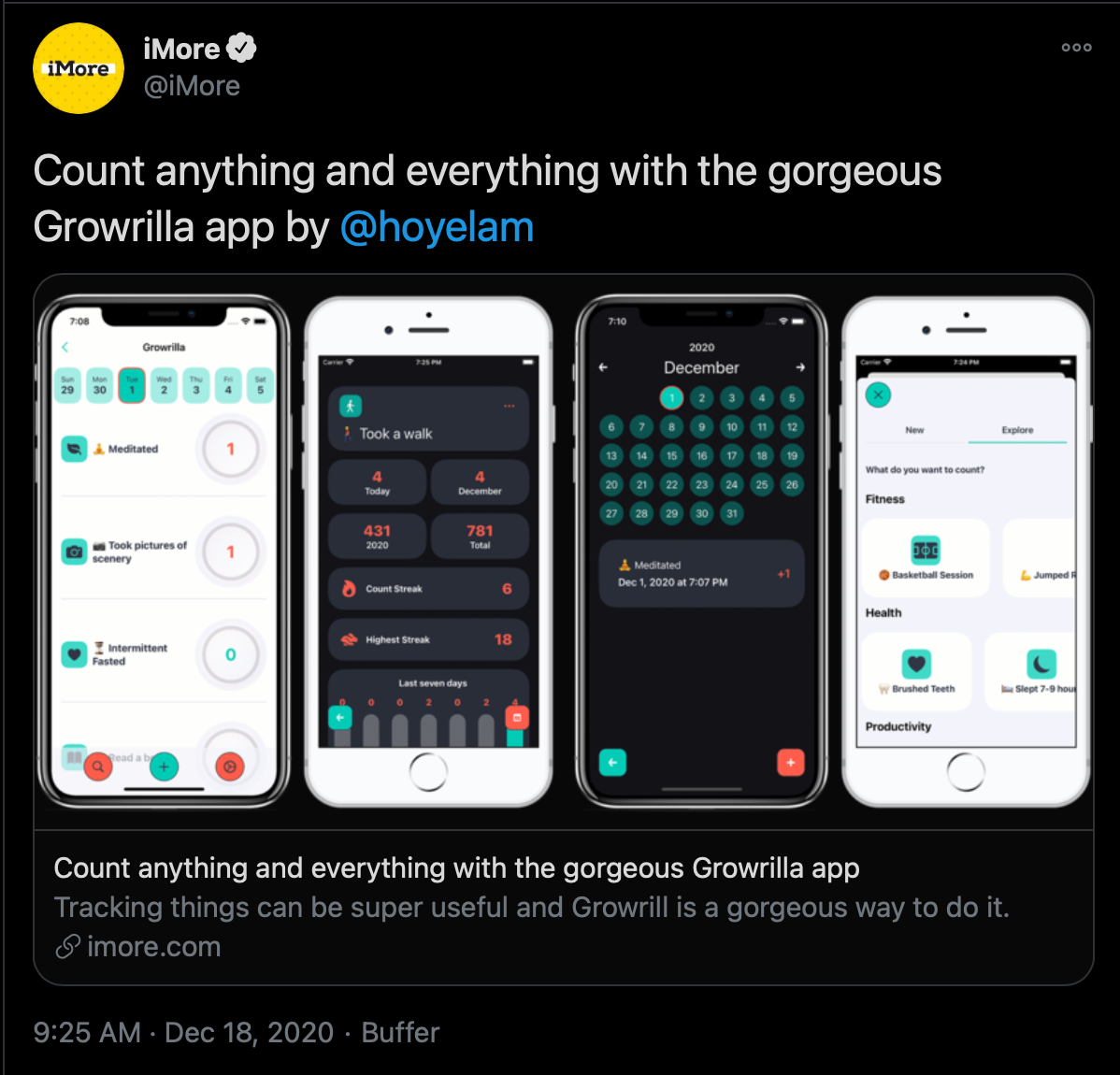 I woke up today with a great email and Twitter notification. This is Growrilla being featured on iMore 😱. I contacted a journalist randomly and he helped me get featured there.
Not only did this get me loads of new installs (200+). I also got my first two Growrilla premium users. They have subscribed for a month though, so I expect it to be mainly to see if Growrilla can meet their satisfaction after a month.
I will do my best to meet their standards. 🔥
Also, released a new version for Growrilla 1.0.2.
The main things are that all users can display the last seven days' card counts and request features straight from the mobile app.
In the next update, I'm working on a feature where you can receive a notification daily to review your counts.
I'm also currently working on a README on GitHub where I lay out my working style and what conditions are needed for me to be my best.
Inspired by:
12 "Manager READMEs" from Silicon Valley's Top Tech Companies | Hacker Noon
All in all, another great day!