Day #63 | Updating Home UI for Growrilla
Home view progress and updates for Growrilla, the app to count literally anything.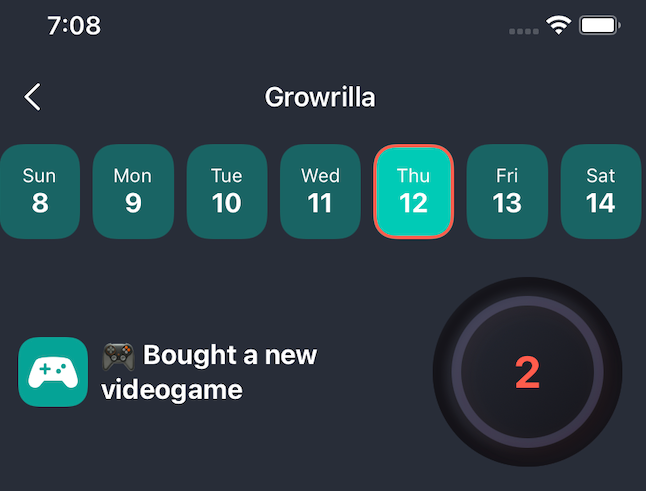 I've worked a bit on Growrilla today.
There are some UI changes on the home-view of Growrilla. Firstly, the cards are removed from the home view. They make it harder for the people to hold to complete circle.
(Also, I've been losing interest in card views a bit. )
Then I added functionality where you can go back to the previous week within the home view.
The next thing I will be working on is a calendar where you can click on a date and see the logs of an item that you are counting. Within this, you can then also add or remove additional counts if needed.
Then I'm going to expand on the statistical information of all your counts of a specific item. Currently, it displays:
Today count
Last seven days count
Month count
Year count
Total count
Current Streak
Highest Streak
Current Day Streak
Highest Day Streak
I will be updating the development of Growrilla when needed.