Day #61 | Apple Event November thoughts
Apple Silicon called M1 into the MacBook Air, MacBook Pro 13-inch, and Mac mini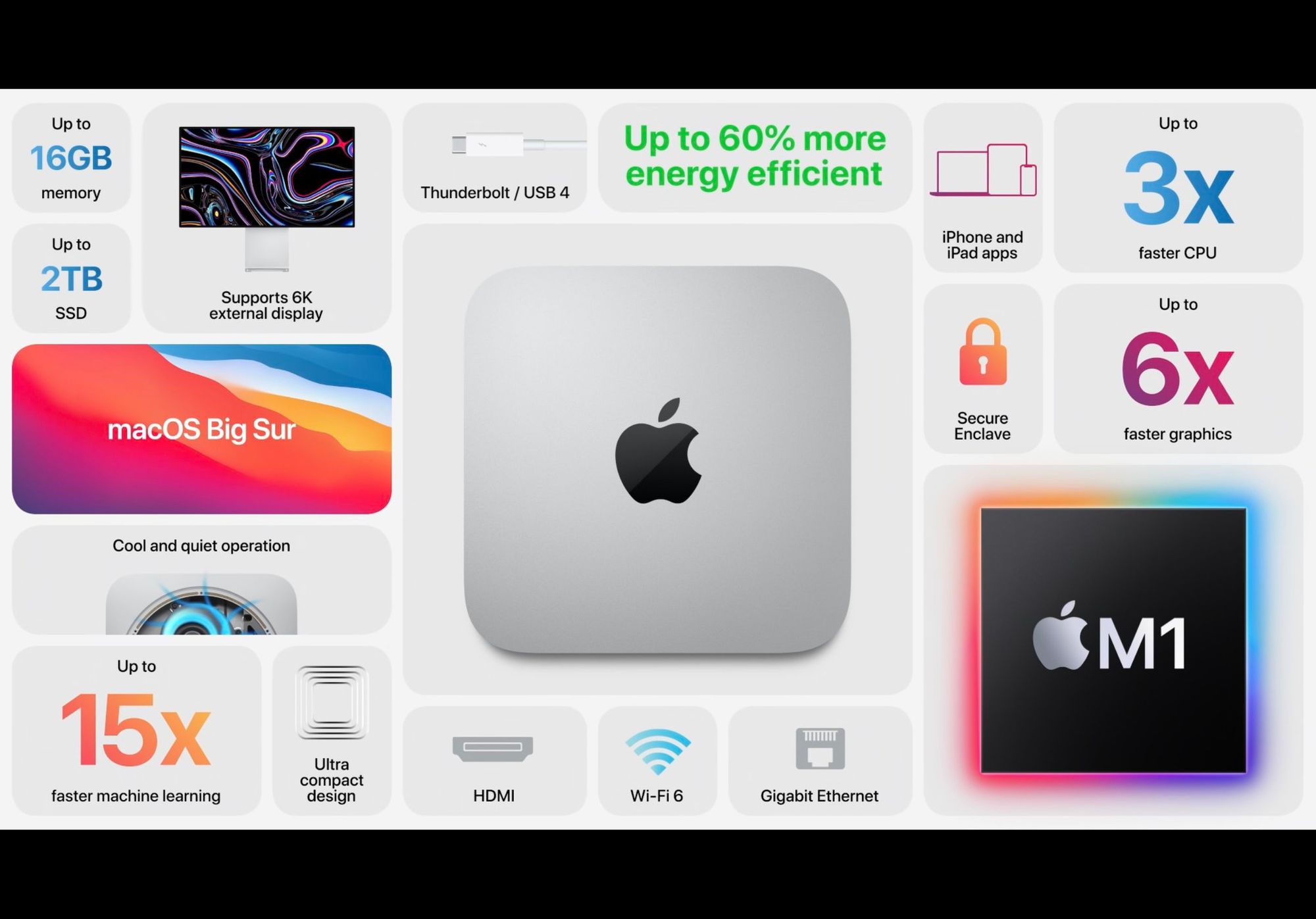 I wrote yesterday that I was excited about today's event and wanted to write about it tomorrow.
But since I'm just done anyway, I'm going to write about it today.
There were major announcements about apple products. These they integrations of their new Apple Silicon called M1 into the MacBook Air, MacBook Pro 13-inch, and Mac mini.
I will just put the amazing Apple TLDW images here.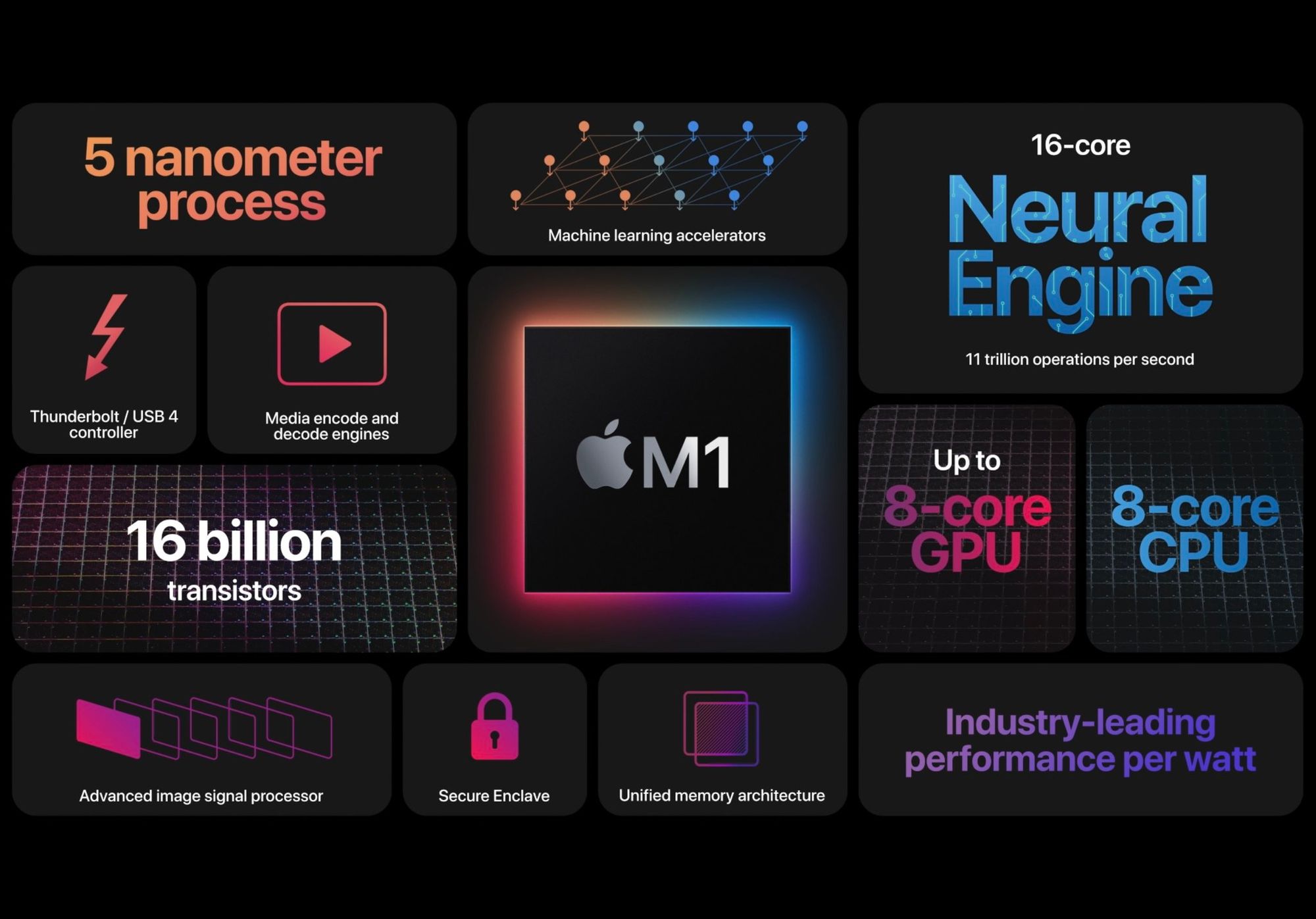 My thoughts are that the M1 chip seems to be amazing. The numbers seem impressive as well especially with regards to power consumption. Apple indicated that it is almost half of what the competitors have (laptop).
But these are just numbers of courses provided by Apple and we have to see what it can do in real-life professions.
The first integrations are in the MacBook Air, MacBook Pro 13-inch, and Mac mini. The MacBook Pro 13-inch is the most boring one I would say since it all comes down to performance boosts. Which you should expect from every manufacturer.
The most interesting one is the MacBook Air. Next to the performance boost, they indicated that it has a 'silent 'design'. This means that the laptop doesn't have a single fan. This means there will be no sound at all when using the device similar to an iPhone or iPad. This is mind-blowing.
I think that the MacBook Air will return as the most popular MacBook in the upcoming years if this design stays. Most people do not require that much power and the worst feeling is when your laptop goes into helicopter mode.
Then the Mac mini also gets the M1 integrated. I didn't expect to be a Mac mini update this year, but here we are.
I posted yesterday that I was interested in the Mac mini cause I feel like my MBP is pretty much useless since I'm working remotely.
So I bought it just now.
I bought it with the configuration of 8-core CPU, 8-core GPU, 16-core Neural Engine, 16gb RAM, and 1TB SSD.
I bought it mainly cause I was already looking to buy one. I had the unfortunate event where I broke my MBP this year and needed to wait a week before going back into development. That was embarrassing since I realized how dependent I am on one product. Thus I wanted a second one.
Then COVID happened which made my MBP obsolete since I almost never travel with it.
So after this announcement and made the purchase right away and expect it in 2 weeks.
Overall, I think Apple is doing great and should expect more great things next year.
I will also write a blog post about my Mac mini after I receive and use it.