Apple M1 Hype | Day #68
The initial reviews are absurd.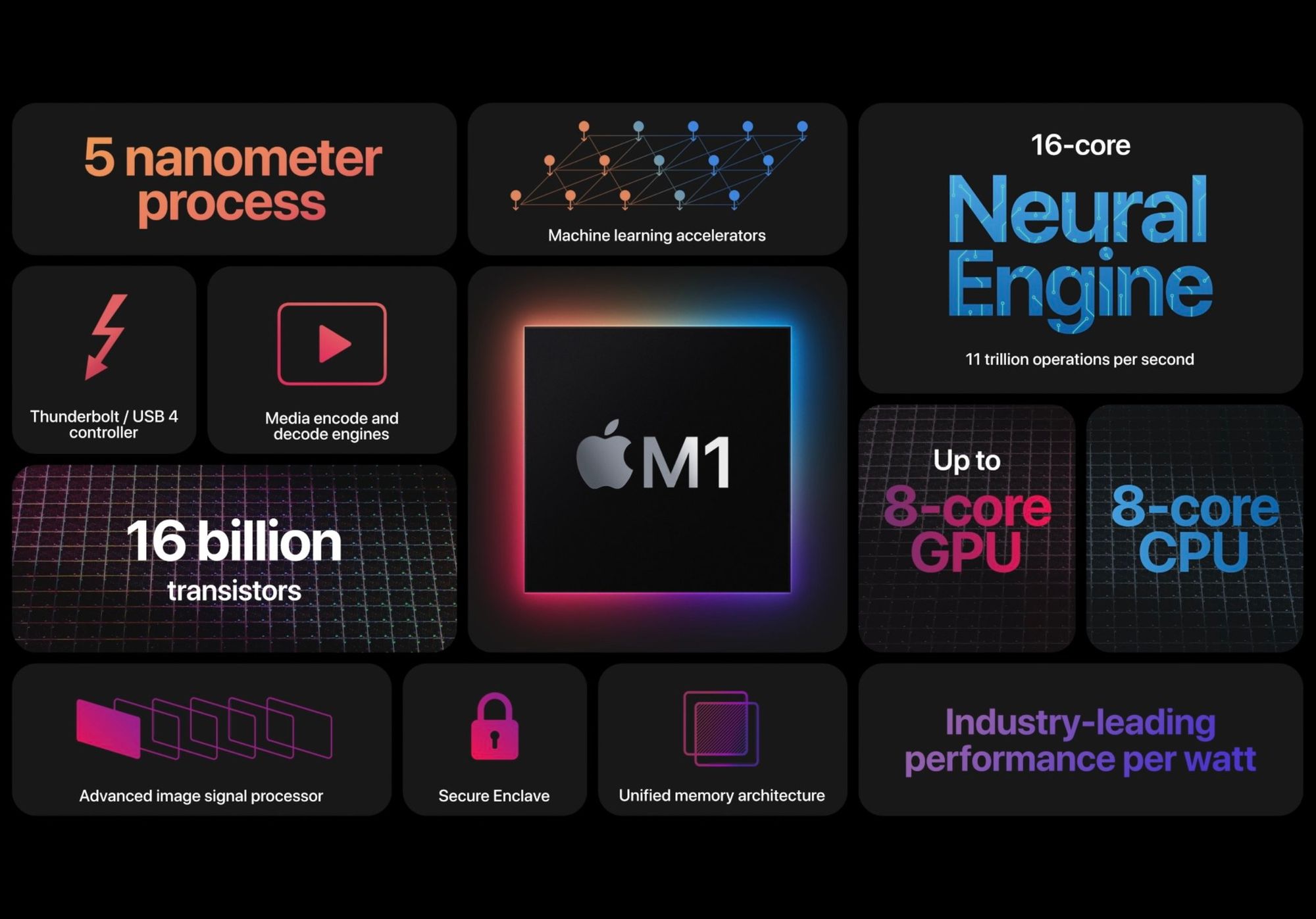 People have started receiving their Mac devices with their new M1 chips.  Also, there are many reviewers who have had it for a week.
The initial reviews are absurd.
Here are some of them:
Apple Mac mini with M1 review: over-performer - The Verge
https://techcrunch.com/2020/11/17/yeah-apples-m1-macbook-pro-is-powerful-but-its-the-battery-life-that-will-blow-you-away/
The performance of the new M1 chips is basically amazing. They are outperforming all the Apple-Intel computers except the Mac Pro.
When it comes to battery, it destroys the competition by far as well.
Then you also take into account the fact that the MacBook Air is FANLESS.
Just amazing.
I canceled my Mac mini order a week ago cause I was waiting for reviews first. Now I'm considering it again to buy.
The biggest drawback is that the RAM configurations are limited to 16GB at the moment. Also, for the MacBooks, the two ports is a huge bummer for me.
Yes, some reviewers mention that the 16GB RAM is enough, and because the M1 chip is so fast, you may not notice it. Keyword may. For me, I've been on 16GB for almost 5 years now, and do feel the performance hiccups when having multiple simulators on.
Thus I may want to wait another year when they hopefully expand the RAM options.
Also, many software tools that I use are not supported yet on M1. (At least natively, since you use Rosetta)
That's another drawback at the moment since I use lots of them.
I'm following this amazing thread for the updates.
All in all, the M1 chip seems to be amazing and I can't wait for what next year Apple is cooking up. Due to these very positive reviews, I'm considering the Mac mini again.