Day #6 | Apple 2020 September Event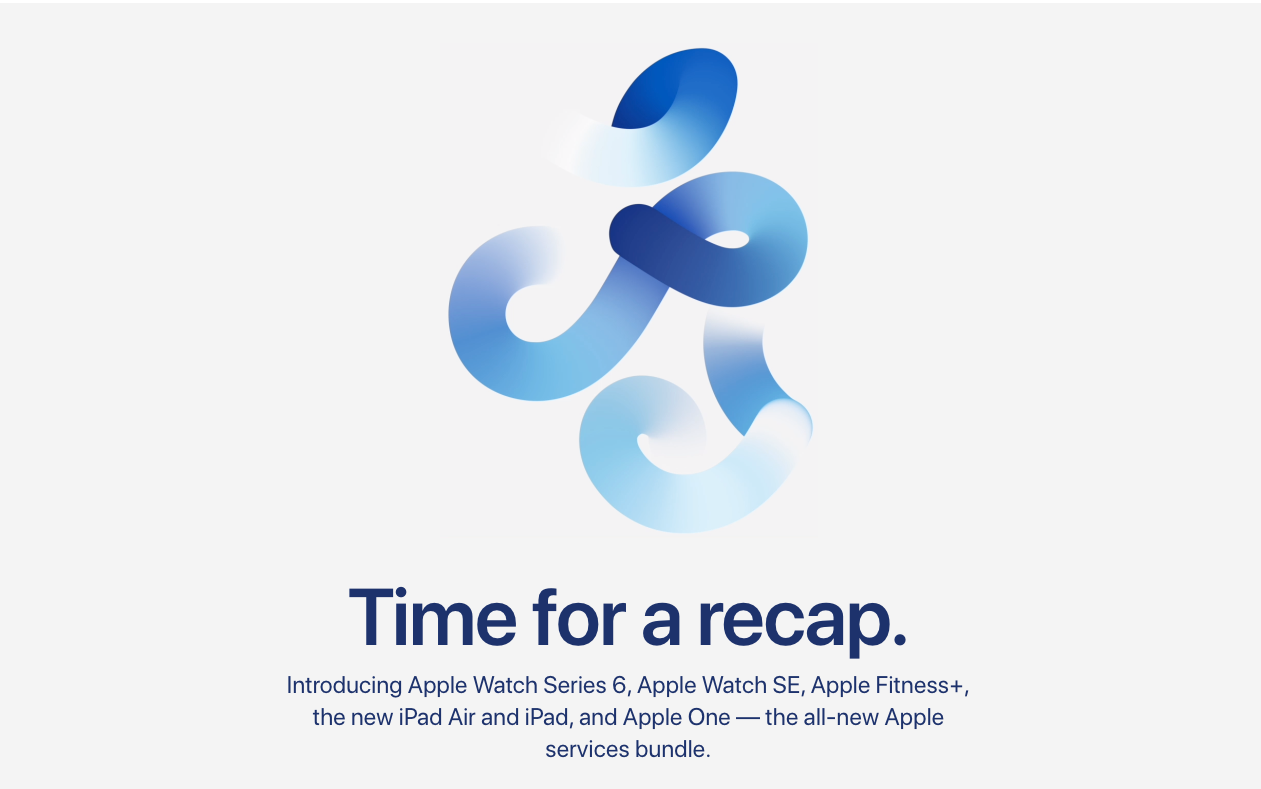 As tweeted out, I write my thoughts about the Apple September Event 'Time Flies' 2020 event.
So the following was announced yesterday:
Release of iOS 14, iPadOS 14, tvOS 14, watchOS 7 today 💤
Apple Watch Series 6 and SE
Apple Watch Series 6
Let's start with the Apple Watch Series 6. This was one of the highlights for me. From an engineering perspective, the ability to do a blood oxygen reading is beyond unbelievable. This watch can do heart rate readings, an ECG, VO2, and now even blood oxygen. There are even have studies ongoing focussed on detecting Asthma, Heart Failure, and COVID-19. Just Amazing!
I believe that wearables are still going to be the future. With technologies like the Oura Ring and now the Apple Watch, I can't wait what the future holds for health readings in a compact device that you can wear every day. It will save tons of lives.
Will I buy one? Well, that's a different story. I tweeted out that I may would consider, but I already have the Apple Watch Series 4 and don't think it needs to be replaced. Features like an always-on display, blood oxygen, new colors are nice, but not necessary for me. However, I'm pretty sure I will switch to a new one in the upcoming years.
Apple Watch SE
Apple has been slowly expanding their market to the 'budget class'. The latest release of the iPhone SE starting from 400 dollars is an indication of that. That price point for the phone quality and specs you get is very compelling.
For the iPad, they didn't need to cause they are already dominating by far the tablet market.
Now, they put their stamp with a 280 dollars Apple Watch in the 'budget wearables market' as well . Ouch! To make things worst for the competitors, you don't even need an iOS device anymore if one of your family members already has one. The boundary to get an Apple Watch has never been this low.
This Apple Watch SE has everything you need as well. It can track your daily activity, track your heart rate, SOS, fall detection, and more. Of course, you will miss the amazing features like ECG and Blood Oxygen readings, but the majority probably won't need it.
Overall for a starting of 280 dollars, this Apple Watch SE is another great addition to their product line-up.
iPad and iPad Air
Let's start with the iPad. I don't think they are big surprises here. It is basically a spec update. A new chip in the form of A12, Smart Keyboard and Apple Pencil support (or may be it was already there). However, for a starting price point of $329 you can't go wrong.
The big update is in the iPad Air line-up. The design is now the same (or similar) to the iPad Pro. Touch-ID is integrated in the power button instead of Face-ID. USB-C integration as well, and there are now also available in new beautiful colors.
The biggest surprise is that they have integrated the A14 chip instead of the A12Z. This sounds like an even better chip than the one on the iPad pro. Which is weird since the 'pro' should stand for the best performance available.
You could make a case that the iPad Air is even better than the iPad Pro 11-inch. The only thing you probably will miss is the Pro Motion (120hz) display.
All in all, good to see an update for the iPad Air and a better design. I personally won't upgrade since I already have the iPad Pro 2018 11-inch, so not much changes. I just hope this design will also come to the iPad Mini.
Apple One, Fitness+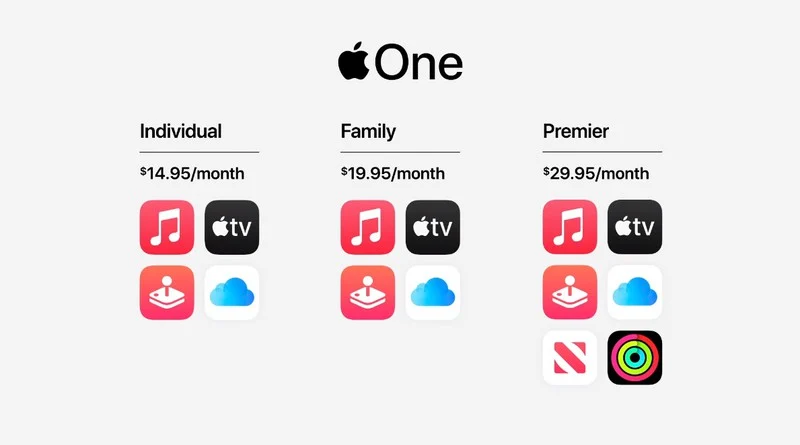 This an amazing deal if you consume lots of media and play games. For just $14.95 you get Apple Music, TV, Arcade, and 50GB iCloud. If you upgrade that to $19.95 per month you can share it up to six family members and get 200GB iCloud.
First of all, I do feel like Apple is forcing companies to adjust their strategies. Netflix and Spotify for example already cost around $15 each month, but can never provide these options like gaming or data storage. These deals are really undercutting the market, similar to how Amazon I feel does it with their services and products. Thus anti-competitive in some ways.
However, as a consumer, this a great deal. For me, I'm truly considering to get the individual or family packet. The biggest hassle for me is the switch from Spotify maybe. I do think Spotify is a better music platform but also podcast, so that may be a breaker.
(Also, Joe Rogan's podcast is only available on Spotify which I'm a big fan of 😬.)
Fitness+ is just whatever. I'm happy for the people that can use it to get more healthy and fit. But for me, probably won't use it since I exercise already regularly myself.
iOS, iPadOS, tvOS 16 and watchOS 7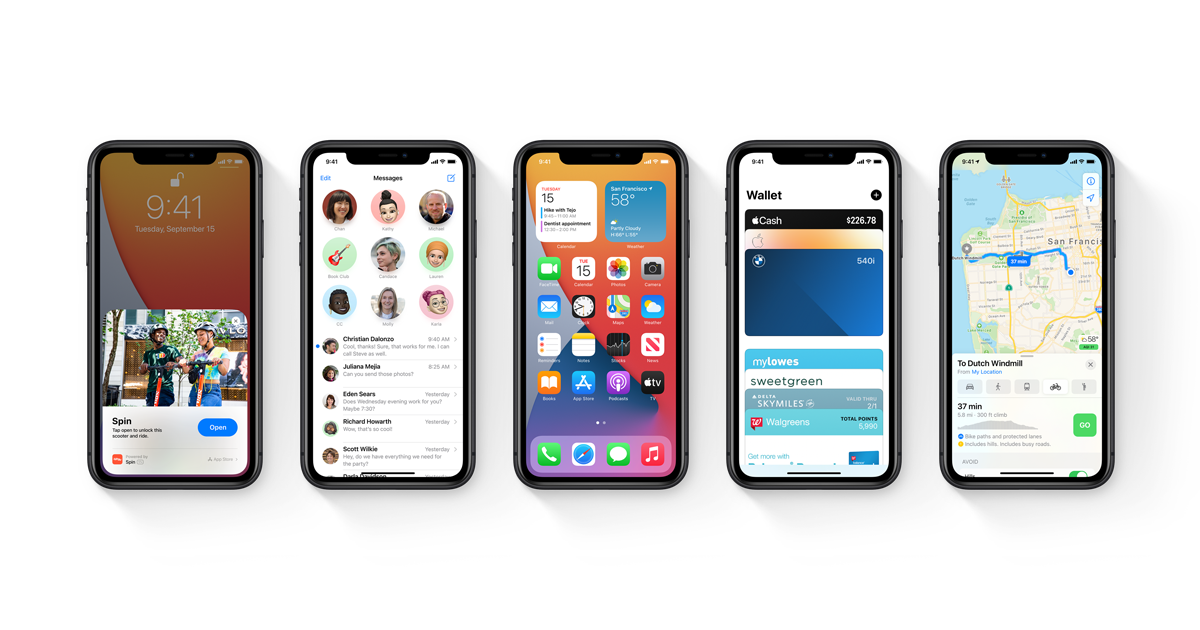 They had to end it with an abrupt message towards the developers. Imagine somebody telling you that the deadline is randomly moved up to tomorrow. You would hate it as well.
I feel bad for the developers that may have crucial problems with either Xcode 12 or any Apple Device on multiple projects. They probably can't release anything or their users may experience incompatibility issues with iOS 14. Also, I can assume that most developers wanted to release something big with iOS 14. Now, they have to do everything within less than 24 hours.
For me, luckily these are just some small bugs for Kowa and Think Drop doesn't seem to have a dent. Similar goes for the company I work with Somnox. Just small bugs here and there.
I'm working on something new besides Kowa as well. But didn't consider releasing it next to iOS 14. I would probably get buried if I released it with the other people's new products.
Final Thoughts
Overall a great event and announcements. I like all the updates and new services they are bringing out.
I think their strategy is to get as many customers as possible to join the Apple Ecosystem this year, and I think it will work with these releases.