AirPods Max Thoughts | Day #90
I do think the AirPods Max is a beautifully designed product.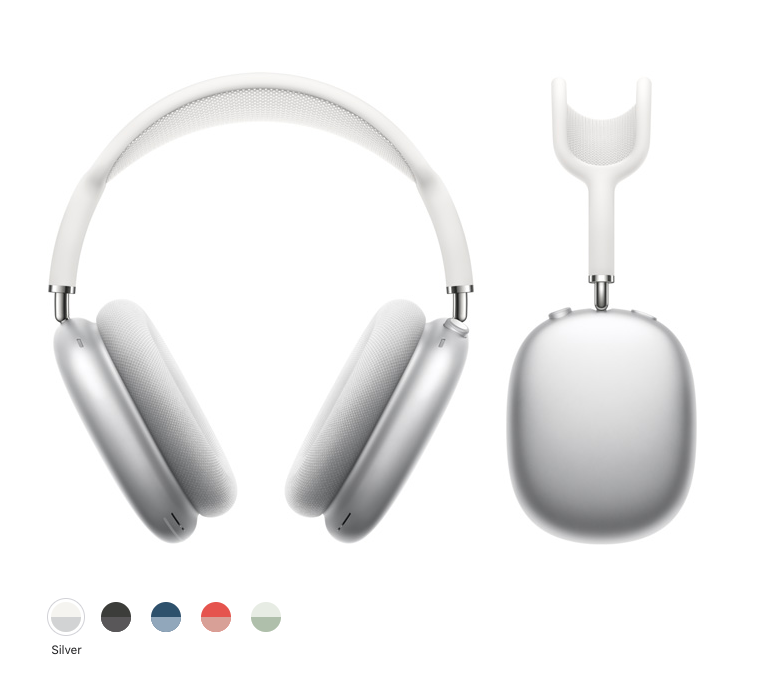 A new Apple product has been announced out of the blue.
Now the AirPods Max is released.
I think they are beautifully designed. They look very clean and high value similar to the Apple Watch. The Apple Watch is also aimed as a luxury item for the most part (except SE), so the AirPods Max seems similar. Also, they look extremely comfortable even though they need to be tested by reviewers.
The AirPods max also has many features which you would expect from a market over-ear headphones and more. This includes a dynamic driver, active noise cancellation, transparency mode, adaptive EQ, and spatial audio with dynamic head tracking.
The H1 headphone chip helps the computation over clear quality based on what you are listening to around 200 times per second.
It also includes a Smart Case which magnetically attaches the headphones. But I don't think it looks that comfortable to carry. Also, if I put it in my bad it looks like it isn't that safe at all and could damage the headband.
The AirPods Max also has replaceable ear cups. This means that customers can replace any broken ear cups if they experience that. Even though, I don't expect customers to roughly use their expensive headphones.
So let's talk about the price. It is $550 or €629 in The Netherlands for me. This looks expensive as hell compared to the other headphones in the market. The Sony MH-1000XM4 costs around €341 which means I could buy almost two of them compared to the AirPods Max.
But I don't think there are headphones that provide that many features and technical computation depth that the AirPods Max provides. It includes nine microphones which should make the Noise Cancellation one the best or the best. (The Sony MH-1000XM4 has five)
Don't forget that Apple Earphones and Speakers' quality has been exceptionally increasing. The MacBook-Pro 16-inch has the best quality speakers out of any laptop. Also, AirPods Pro noise cancellation is the best I've tried in the category of earbuds.
Thus I do expect the price to match the quality and overall (+brand) value.
All in all, I'm not going to make the purchase but am intrigued in the upcoming reviews by others. Also, I do think that the AirPods Max is a beautifully designed product (looking from the pictures).